Project Partners and Contractors
Technische Universität Berlin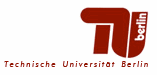 The Technische Universität Berlin (TU Berlin) with 29.000 students is one of the largest universities in Germany. The machine learning group at the department of software engineering and theoretical computer science is concerned with the field of machine learning and data analysis. The group develops and applies intelligent algorithms for diverse applications in the sciences and technology. One special focus of the group is the design of intelligent security technology, such as self-learning methods for the detection of network attacks and analysis of malicious software.
University of Göttingen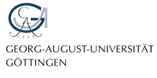 Founded in 1737, the University of Göttingen is a research university of international renown with strong focuses in research-led teaching. The newly established computer security group at the Institute of Computer Science is concerned with all aspects of applied computer security, including the detection of attacks, the analysis of malicious code, and the discovery of vulnerabilities. A special emphasis is put on the combination of computer security and machine learning, which allows for developing security systems that learn from data and adapt to changing threats.
Alcatel-Lucent Deutschland

Alcatel-Lucent provides solutions that enable service providers, enterprises and governments worldwide, to deliver voice, data and video communication services to end-users. As a leader in fixed, mobile and converged broadband access, carrier and enterprise IP technologies, applications, and services, Alcatel-Lucent offers the end-to-end solutions that enable compelling communications services for people at home, at work and on the move. With 77,000 employees and operations in more than 130 countries, Alcatel-Lucent achieved adjusted revenues of Euro 16 billion Euro in 2010. The company has one of the largest research, technology and innovation organizations focused on communications.
Idalab GmbH

Idalab is an offshoot of the Intelligent Data Analysis department (IDA) of the Fraunhofer Institute for Computer Architecture and Software Technology (FIRST). The company specialises in risk identification and develops statistical solutions for intelligent data analysis, taking advantage of the latest findings in research and development. Idalab advises companies in all questions related to data analysis and realizes applications for clients from diverse markets, such as research and development, security and communications, banking and insurance.